Upcoming Events
...More on upcoming events at UISC soon...


Demos Require Quicktime Plugin

Dubai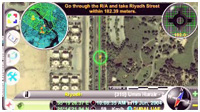 Warren, MI USA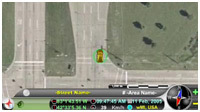 UIS Infotainment - In Vehicle Application
"Technology with you in mind"



Driver and passengers will enjoy watching the terrain and the "whole City or Country-side UNFOLD" on their screen, instead of "looking for the next DVD" or worrying about whether or not they have downloaded the most recent navigation information as they would have to with today's conventional navigation systems.

UIS will guide you no matter where in the City or Country-side you may find yourself in, through National Roads and County trails, through the forest or desert paths; daytime or night time, you will always be able to find your way back or through... linking the highways to the Interstates, State to State, City to City, Country to Country, ... never use a DVD again.

Standard Features: Voice / Text / PIP Video Navigator



UIS Fleet Management,Tracking & Surveillance
"Track them live..."

"your fleet, your most valuable asset"
Where are they at this very moment? Whether you are transferring goods across the country or secure cargo and valuables, track them live via Visual/Audio/Video…
Customize FMTS to meet your individual fleet requirements… On-site installation of Hardware/Software and Training and Implementation… Backed by UISC's 24X7 Live Support.
UIS FMTS… the way of things to come.
3G / GPRS / GSM / GPS Next Generation Technology